Frequently Asked Questions
How Do I Set Up My PhoneSoap Unit?

I'm glad you asked! We've put together a few videos to help you out with that.
Can I Keep the Case On My Phone?

Yes! In fact, we encourage you to keep your phone case on your phone while you use any of the PhoneSoap units. Most of the bacteria on our hands is passed to our phone cases. Each PhoneSoap unit was designed to fit your phone with the case on. If you have a thick case with additional accessories like a socket or stand, please refer to the dimensions on each product page to make sure it will meet your needs.
How Do I Charge my Phone While Using PhoneSoap?

Most of our units have a USB port in the back to plug in your charging cord. You can charge and sanitize simultaneously, and when the sanitizing cycle is complete, your phone will continue to charge.
Is PhoneSoap Safe for my Phone?

PhoneSoap products are completely safe for your phone! PhoneSoap doesn use water or chemicals - it uses UV-C light. UV light kills germs but doesn't harm you or your device. This light is completely safe for anything you place inside - except germs.
Can I Still Hear my Notifications?

Yes, all PhoneSoap units were designed and built with special acoustic outlets that allow you to hear notifications and alarms while your phone or tablet is being sanitized. Let your phone charge overnight or in the office – you'll hear its sounds loud and clear.
Can PhoneSoap Disinfect Anything Else?

While PhoneSoap was created with phones and tablets in mind, you can use it to disinfect just about anything. If you can fit it inside, PhoneSoap will disinfect it.
Can You Use PhoneSoap in Hospitals?

Yes! Hospitals and healthcare locations all over the country use PhoneSoap to help prevent the spread of illness-causing bacteria and viruses found on smartphones and tablets.
Will My Phone Fit in the PhoneSoap?

Great question! All smartphones will fit in any of the PhoneSoap units. However, if you have a thick case or thick accessory like a Pop Socket, you may want to sanitize those separately from your phone, or you can purchase a larger unit like the Pro or HomeSoap, which will accommodate for all phones and thick smartphone accessories.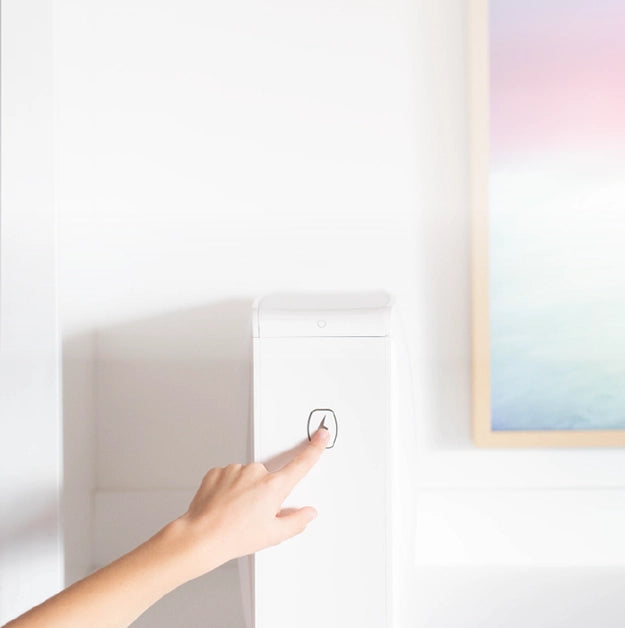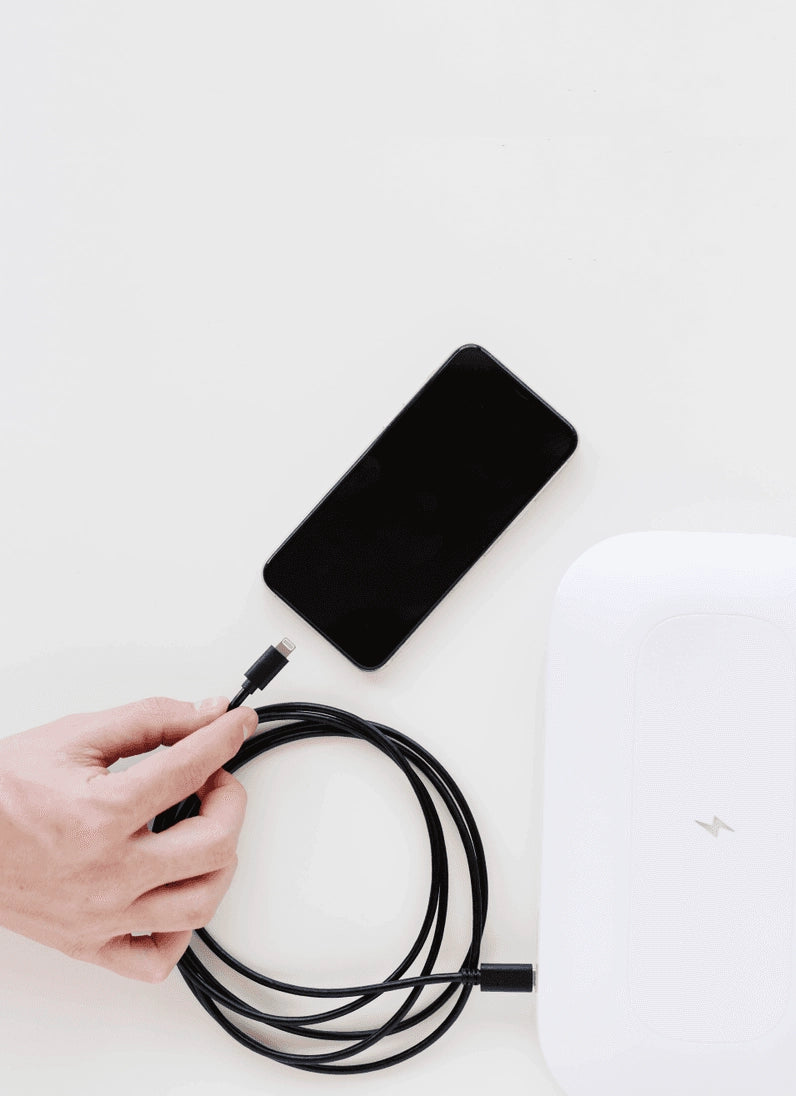 Make it harder
for germs to hide.
Your phone isn't the only thing collecting bacteria. Power up with a cable that powers down germs.
Learn more about PhoneSoap Cables